Banqueting Hall secrets for an unsurpassed experience
08 Mar, 2018 by Carlton Lounge
Hiring a curry banqueting house in London is a fantastic way to make your function a stand-out success with a truly unique guest experience, but it can be tough to know what to look for to ensure your big day goes off without a hitch. Today Carlton Lounge walks you through some curry house secrets to help you throw a party your guests will still be talking about in years to come.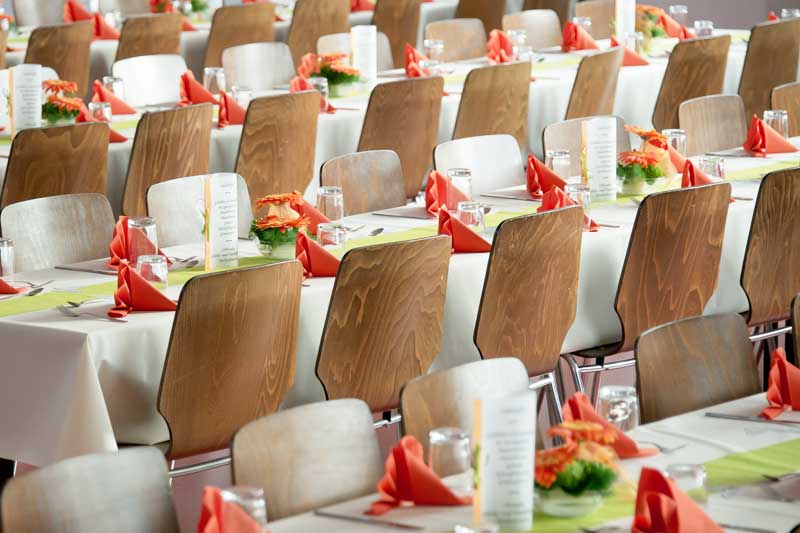 Weddings, milestone birthdays, press launches, engagement celebrations, business year end functions and any similar events lend themselves well to a banqueting house. Basically, a banqueting hall will suit any function where some [or all] of the following applies:
You're inviting enough people that self-catering and smoothly running the function would place a strain on you/ prevent you from enjoying yourself at your own function
You have another role to play at the function [bride and groom, company director, birthday boy/girl, special couple etc] that prohibits you running the function on the day and you want peace of mind that it will still run smoothly
There's more people than you could easily converse with around a dining table- think events of 8 or more people
You need a little extra privacy or freedom to liase with your guests then you might have in a restaurant-type scenario
You'd like to be able to personalise the celebration space to match your event
You'd like to be able to make speeches, hire entertainment, cater buffet style, have games or other special events just for your guests
You don't want to be faced with cleaning up after the event
You want the benefit of experienced people to staff the event and handle behind-the-scenes planning so you don't have to
What should I look for in a London-based banqueting hall?
Once you've decided that a banqueting house is the right fit for your special event, there's a few key things to look for when making your selection which will help you narrow down the choice, especially in busy London.
1. Does the banqueting house have a history of exceptional service?
It doesn't help that you take the time and effort to hire a special event location to then spend the day fighting fires yourself. No event ever runs entirely to plan, and you need to know an experienced team have your back to keep everything on track. Look for an institution where service comes first, so you are able to relax and enjoy as the event unfolds around as well as create a positive experience your guests will remember fondly. Here at Carlton Lounge, for example, our service is a priority. We attend to you at table, so even if you're hosting a casual outdoor event in the beer garden there's no need for guests to interrupt mingling and queue awkwardly waiting for service. You need to know that the facility will help you create the ultimate experience, from the planning stages right through to any unexpected event on the day, and place your guests as the highest priority.
2. Does the menu cater to everyone?
This is an arena in which a curry banqueting house in London truly does shine, as the sheer range of cuisines offered at Carlton Lounge means your guests are certain to find the perfect dish for them, no matter what their personal tastes. From vegetarians, those with religious dietary requirements and allergies right through to children and people with strong taste preferences, it should be easy for your guests to find food and drink to suit them and make them feel like a valued part of the event experience. As one of London's top curry houses, Carlton Lounge offers a diverse menu easily paired with everything from crisp beer to non-alcoholic mocktails and soft drinks to ensure everyone can enjoy, young or old.
3. Does the banqueting house have a suitable aura?
While you may still want to add your own individual decor touches to the banqueting house you choose, it's critical that the overall ambience of both the building itself as well as the event area lends itself to the tone you need for your special day. You don't want to find photos of your event marred by ugly walls or visible electric points, after all! Carlton Lounge offers opulent interiors that lend a touch of elegance and style to any special day, making it a great backdrop for any event you can imagine. When you first meet with the staff at your chosen venue, be sure to cast an eye to the look of the building from the moment you set foot on the premises, ensuring that this is the vibe you wish to give your function.
Why opt for a curry house for banqueting?
A curry house makes a unique and exceptional venue for your special day. As we mentioned above, the diverse range of offerings in North Indian cuisines makes feeding even the pickiest guest a breeze, while the romantic and fragrant food adds a subtle touch of glamour to the day. The cuisine style is also one that's easy to expand to a large audience without the quality of service falling. Plus it's undeniable that the British love their curries! Pair this with the easy ability to add a glamorous shisha experience to the day through our sister site, Tiger Bay, to add a talking point and focal experience for guests to enjoy, and you've got a recipe for a winning event.
Using a curry banqueting house in London for your next event may well be your secret to being the talk of the town, so why not give the friendly and experienced Carlton Lounge team a call to discuss your needs today?