Make your Easter tasty, trend-bucking and tantalizing: eat Indian!
22 Feb, 2018 by Carlton Lounge
Are you looking to eat out this Easter? Bored of traditional fare and looking for an intriguing twist to dining out in London? Perhaps you're a hopeful trendsetter looking to buck the boring and old? Or are you simply hoping to find the perfect spot to celebrate with the whole family? No matter what your unique needs, Carlton Lounge offers you the perfect spot to celebrate Easter in style this year.
Already known as the home of modern Indian dining in London, our acclaimed restaurant offers you all the best elements of North Indian cuisine, combined with a singular Chinese twist to make our signature Indo-Chinese cuisine [and a delectable addition to any plate]. We've earned our reputation as one of the best London dining spots through a dedicated team, award-winning chefs and years of excellent service, and our track record speaks for itself- and we'd love to welcome you for the Easter holidays!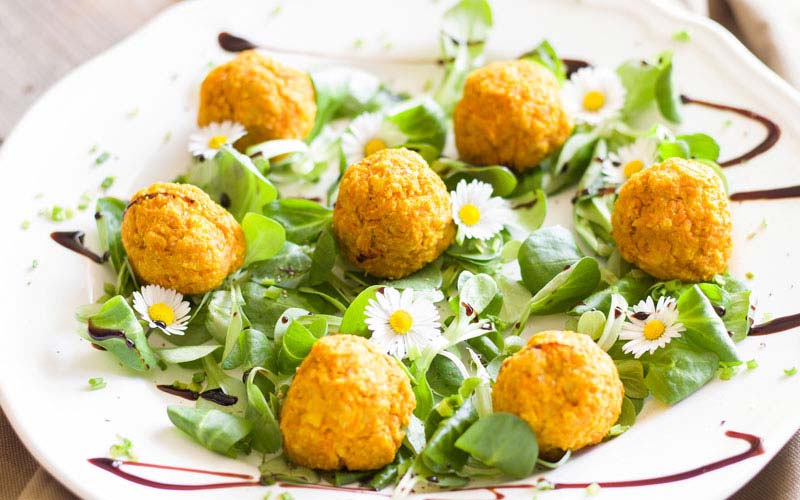 Celebrate the Easter holidays with the family
There's nothing we love more at Carlton Lounge then getting people together- and what more perfect time to get together with the family is there then the Easter holidays? Even if you're booked at home for the celebratory days themselves, the Easter holidays from school are the perfect time to drop in for a crisp, cold beer and some fun time for the kids. Catch up with your family, or invite some friends along and see what's new in everyone's lives. The garden is open year-round, and you can relax on our luxurious cane sofas under a parasol while the kids burn off their energy in a safe, welcoming and appropriate environment. Our friendly at-table service will give you some time to relax and catch up with everyone without worrying about keeping your drinks full, while our wide range of cuisines, cocktails and [of course] beer are open to you in the gardens- or just enjoy some traditional bar snacks to keep your hunger at bay while you enjoy a crisp drink. Child-friendly dining options are available, so don't worry about keeping the youngest members of the family satisfied either. There's a little of something for everyone.
Come to Carlton Lounge- bring the whole family!
If you want to eat out this Easter, but would rather keep a cosy sense of family celebration for the Easter holidays, why not book the banqueting hall at Carlton Lounge for your gathering? Our exceptional team- well used to the demands of weddings and fast-paced business meetings- are on hand to help you plan the perfect function to keep everyone enjoying, with no need for you to add the stress and strain of planning or catering to your to-do list. We can accommodate up to 150 people if you're looking for a true Easter blowout, or we can section the available space to make the perfect setting for a smaller group. You can even hire sections of the venue itself- the beer garden would make a perfect add-on if you're looking to plan an extraordinary Easter egg hunt, keep the little ones entertained through the day and Dad well supplied with beer, too! If you'd like to add some Carlton Lounge-style inspiration to your easter holiday planning, our team will be happy to show you around to discuss how we can meet your particular needs.
Of course, the dining room will be open for eat-out Easter dining through the whole holiday period, so if you'd just like an intimate booth or table for your immediate family, we'll be able to help you make perfect memories too. Our relaxed but upscale atmosphere welcomes families looking for a different touch to their dining experience.
Why eat Indian at Easter?
If you're an experienced trendsetter [or simply a veteran of London dining], you'll know that trying an edgy take on old classics is part of the fun! However, while eating Indian at Easter may seem a far out idea at first, it's not as far from a traditional Easter meal as you may think. Lamb- one of the highlight meats showcased by our unique Indo-Chinese menu- has long been a critical part of the traditional Easter celebration. Choosing to celebrate your eat-out Easter at Carlton Lounge allows you to embrace this archetypal part of the celebration, while adding a unique and sassy twist to update your usual celebratory meal- and you can even cater to those in your party who aren't so keen on this Easter mainstay, too, with a sampling from our diverse and delicious menu.
If you're wondering why lamb became an iconic part of the Easter celebration, by the way, it's related to Easter's roots in the Jewish Passover celebration as well as the common portrayal of Christ as the Lamb of God. Either way, you'll experience something truly special with a scintillating lamb curry from our top chefs, and have a chance to have a little fun with this staple of the Easter-time table.
Whether you're seeking a simple eat-out Easter solution in a classy and vibrant atmosphere, an intimate family dining experience with a scintillating menu to challenge your tastebuds, a classic relaxing afternoon in the garden while the kids play, the perfect catered family function without the added grey hairs of trying to organize it all yourself, or if you're looking for an exciting way to shake up the tried-and-tested foods in favour of something that will delight and expand your palette, Carlton Lounge makes the perfect spot for dining in London these Easter holidays.