How to Plan and Survive Large Family Occasions
29 Jan, 2018 by Carlton Lounge
Getting the family together for special occasions and gatherings is a wonderful way to catch up with relatives and spend quality time together as a group. However, logistically, it can undoubtedly be a nightmare. With many family members come many different needs, opinions and tastes to be catered for, so if you're planning the event then it can be an incredibly stressful time. The good news is that it doesn't need to be and when it's done right, it can be quick, straight-forward and painless with a great night that all the family will enjoy.
There are a few key factors that should be carefully considered when planning a large family occasion, which are the venue, the food and the break-away areas. When each of these is done well, then the event has the best chance to succeed and go without a hitch. At the Carlton Lounge, we are a popular destination for large family occasions and with years of experience, we understand just what it takes to truly pull off the perfect evening. As long as you have the following three main aspects sorted then you can sleep easy on the run up to your event.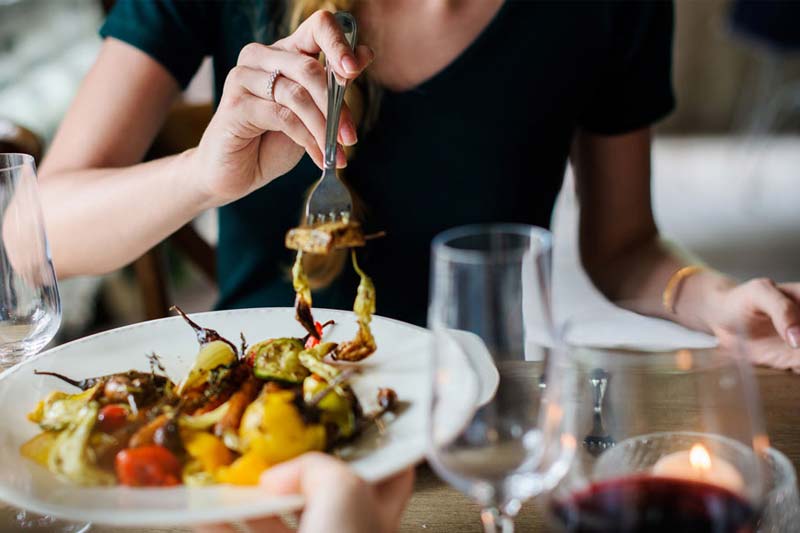 Choosing the right venue
Accommodating large parties is something that many venues struggle with, let alone manage to do particularly well. One of the reasons that the venue is so important is that it needs to feel comfortable and relaxed, with enough room for the guests to fit in easily and not feel cramped.
Furthermore, to gain the seal of approval from your critical crowd, the venue also needs to be tastefully decorated and provide a fitting environment for any special occasion that your family might be gathering for. Celebrations deserve a luxury atmosphere, such as the VIP dining experience of the Carlton Lounge, where guests are treated to a stylish, classy and sophisticated setting.
What the Carlton Lounge does exceptionally well is offer a luxury environment which also has a good, sociable atmosphere as opposed to being stuffy; a balance which many venues struggle to achieve. Getting this part right is important, as your family will no doubt want to catch up, discuss what is going on in their lives and feel free to celebrate, laugh and enjoy themselves without causing a disruption or being asked to remain quiet.
The team of staff that will be waiting on you have the potential to make or break your occasion and the success of your event often lies in their hands. Therefore, choosing a restaurant or venue with highly-skilled, knowledgeable chefs, waiters and bar staff is key and they can often be instrumental in ensuring that your family occasion runs smoothly. At the Carlton Lounge, our team of staff go above and beyond and can provide expert advice on how to organise your perfect family get together and the many different ways in which we can help.
Food that hits the spot
Nothing deflates a highly anticipated family gathering like disappointing food and, sadly, this is the case in so many establishments up and down the country. Large parties and bookings are often overlooked and the quality of food is compromised due to kitchens being unable to provide top-quality meals in larger numbers than tables of two or four.
At the Carlton Lounge, we are well known for our extensive menu with some of the finest dishes and flavour fusions in London and across the UK. When the family gets together, then you will need a real crowd-pleaser menu to keep everyone happy, and our Indo-Chinese speciality menu will be just what you need to win everyone's approval.
With a wide range of dishes of both traditional Indian and Indo-Chinese recipes, and with both meat and meat-free options, our menu is perfect for family gatherings. If you want to make your occasion as sociable, enjoyable and stress-free as possible then we suggest ordering a range of dishes and sides from the menu and sharing them among all of the guests. This way, everyone can enjoy the many different flavours and types of dishes on offer and they are guaranteed to find something that they love.
Space to break away
As well as finding a venue with can comfortably accommodate your party, it is also advisable to ensure that there are separate break-away areas where people can take some time out and enjoy more intimate conversations with a few family members away from the larger group. As the event organiser, you will no doubt want to grab a few minutes peace and the Carlton Lounge's beer garden is the perfect place to do that.As well as a VIP dining area, our outside drinking and smoking area serves ice cold beers, world-class shisha tobacco and a wide range of expertly crafted cocktails.
After dinner shisha is a great sociable activity for your family and friends to enjoy in smaller groups to continue the flow of conversation and quality time spent together. Our shisha flavours are handpicked from around the world to ensure that our guests get the best quality and that there's something for everyone from sweet, candy-like flavours, to citrusy bursts and smooth, cool flavour combinations.
Of course, this is a very popular day of the year, so if you'd like to add a special Carlton Lounge twist to your Valentines this year then you'll need to book fast, especially if you're envisioning a larger event. Whether it's sipping cocktails, tantalizing those taste buds with our truly exclusive shisha lounge experience, bringing a party atmosphere with some Karoga dining, or simply crafting an intimate and luxurious alternative Valentine's day celebration with your special ones, we can help you add a perfectly different touch to the month of love, so be sure get in touch today!
If you're planning a special family get-together and want expert advice on how to both plan and survive the day, contact the team at Carlton Lounge today to reserve a place in our VIP dining lounge, find out how we can help you prepare for the event and all the services that the Carlton Lounge and Tiger Bay have to offer.