3 Pleasurable New Year's Resolutions: Make 2018 the Most Enjoyable Year Yet
19 Jan, 2018 by Carlton Lounge
Many of us make New Year's resolutions that we never stick to year on year. Why is that...? Because they're dull. Exercising more and quitting bad habits are things we know we should do, but deep down we'd rather not, so we're already set up for failure. Here at the Carlton Lounge, we believe in enjoying everything life has to offer, making the most of our free time and savouring every experience as we journey through life.
That's why we believe in setting a different type of New Year's resolution that you will enjoy, instead of endure. If you're looking to make the most of quality time with friends and family and get the work-life balance that you deserve, then taking up the following resolutions for 2018 could make this year your bestyet.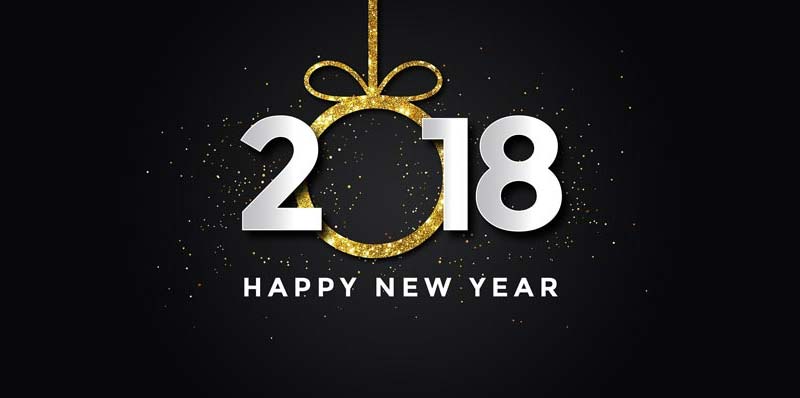 1. Experience Indo-Chinese cuisine
Just about anyone in Britain will be quick to tell you that their favourite meal is an Indian or a Chinese, and we have a fantastic heritage of fine chefs introducing all the best food from these two cultures into the UK. However, if you think that your favourite Indian or Chinese meal couldn't get any better, then you have been mistaken.
At the Carlton Lounge, we are educating our guests on one of the most unique and delectable flavour fusions from across the globe: the Indo-Chinese culinary creations which are already so popular in India, but yet to be truly appreciated by the British public. This treat for the taste buds first originated when Chinese immigrants settled in Kolkata over 200 years ago, bringing with them Hakka traditions and ingredients that work wonderfully with the fiery flavours of Indian food.
To showcase this symphony of flavours, our handcrafted menu includes some of the finest Indo-Chinese foods. With a wide range of vegetarian and non-vegetarian dishes, we combine traditional Indian dishes with Indo-Chinese delights that our guests are guaranteed to love.
Our chefs take traditional Indian herbs and spices and add a Chinese twist with five spice, chilli, garlic and ginger to create some of our most popular dishes. If you're looking for a taste of your new favourite cuisine, try our Chilli Garlic Chicken, Chicken Manchurian, Chilli Garlic Fish or Hunan Lamb to get started. We're confident that this is one resolution you will be sure to keep for life.
2. Have your first shisha experience
Enjoying hookah has been a popular way to relax and pass-time with friends for hundreds of years around the world. The first Indian hookah was created in the 15th century and it's been a popular cultural past-time ever since. These days, you can relax in high-end shisha lounges to enjoy fine-crafted hookah pipes and hand selected tobacco flavours from around the world.
The Carlton Lounge and Tiger Bay shisha lounge offer a luxury setting with the highest quality shisha which is perfect for beginners, as well as the more refined palette. You can get started with some of our basic fruit flavours and advance through to our speciality cocktail mixes, which provide unique fusions and subtle hints of flavours for a more enriched experience.
If you're not sure where to start, our servers can offer advice on a selection of shisha flavours to try, as well as recommending particular cocktails or mocktails which are well suited to complement the flavour of the tobacco. As you relax with friends and family and enjoy the chilled experience of shisha in our sumptuous and comfortable lounge, you'll wonder why you've waited until now to make this pleasurable resolution.
3. Make the most of your evenings and dine in VIP style
Work and family life can be incredibly demanding, leaving us with little time to enjoy the small luxuries and spend the quality time with family and friends that we deserve. When you want to escape the stresses of daily life and enjoy good company or celebrate special occasions, the Carlton Lounge is the best place to gather for great food, drinks and a sociable yet luxury environment.
Your mouth may already be watering thinking about our delicious Indo-Chinese cuisine as well as our world-class shisha and cocktail menu, but we're talking of New Year's resolutions that will make 2018 truly unforgettable, and making the changes that you deserve for the next year. That's why now is the time to start dining in VIP style and making the most of every precious second, to appreciate what you have and create memories that you will never forget.
Instead of ordering a takeaway and rushing a meal in front of the TV before bed, swap the living room for our exclusive lounge and enjoy a culinary feast for your family or a party. We believe in allowing our guests to experience true indulgence, savouring the finest food and the most refreshing drinks for true satisfaction and an experience that you will want to repeat every week of the year.
When the plates are clear and your stomachs are satisfied, your VIP experience doesn't need to end, as the Tiger Bay's VIP lounge awaits you and your guests, to provide the finest shisha and cocktails for a perfect finish to your evening. No more queuing at the bar or fighting for the waiter's attention, from the minute you arrive you and your guests will be looked after with the highest attention and your every need will be cared for by our expert team of waiters and mixologists.
To get your year off to a great start and treat yourself to the experiences you deserve, visit the Carlton Lounge in Kingsbury, North London. Our inimitable Indo-Chinese cuisine, VIP dining experience and delicious menu of world shisha tobaccos creates a perfect evening and way to socialise and enjoy your downtime better than ever before. Contact us today to make a reservation in the restaurant, outdoor dining area or shisha lounge and find out how else we can help to make 2018 your most enjoyable year yet.