Have you ever wondered why there's so many Indian restaurants in London?
08 Feb, 2018 by Carlton Lounge
There's no shortage of Indian restaurants in London, from quickie Indian takeaways to fine dining establishments like Carlton Lounge. Why did the humble curry grab this country's imagination so hard, though? While the answer lies in a long history of ties with the subcontinent, we can thank the intoxicating aromas, colourful looks and unique nature of Indian cuisine for it's long popularity in Britain- Indian cuisine is a cuisine like no other, so it's little surprise just one bite is enough to get you hooked.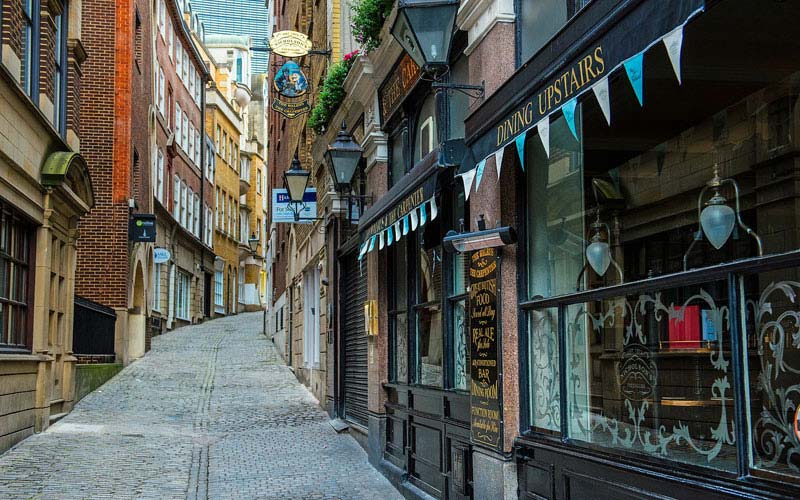 Has the U.K always loved it's spicy cuisine so much?
If you've ever been waiting in line to grab one of our Indian takeaways in Kingsbury, you may have idly wondered when the delicious spicy dish you've ordered first came to Britain's shores. You'd be forgiven if you guessed the 1960's or 70's, the time when the Bangladeshi population in London first began to boom. You'd need to think earlier: much, much earlier in fact. The first Indian Restaurant with roots in London in fact opened in 1810! The British fascination with the delicious spices from the East, however, dates back an awful lot further even than that. Crusaders returning from war brought delectable Indian seasonings back with them as early as the 11th century, showing us just how long the British have been in love with the depth great condiments can bring to a dish. So much for the 'staid' and 'boring' Brit! Of course, given the arduous trade routes that were the only sources for this spicy gold at the time, these tastes were open only to the very rich- aren't you rather glad the times have changed?
The first 'official' British curry is born
With the rise of the printing press, we saw the birth of the first commercially available cookbooks, too- and the first 'official' British curry. Hannah Glasse's The Art of Cookery Made Plain and Simple was published in 1747, and carried an entire section devoted to pilaus and curries. If you're imagining the innovative and tantalising dishes at Carlton Lounge, however, you'd be a little disappointed. The British already loved their spices, but deemed them a little too exotic, using them with a hesitant hand. The curries Hannah describes were very gentle for modern tastes, cautiously using salt and pepper, lemons, coriander and a few herbs rather than traditional curry spices to add taste and flavour to the dishes.
Fortunately the 1800s saw a much more adventurous spirit being born- probably why the ground was laid for the first Indian restaurant in London to burst onto the scene just a little into the century. Now we see fiery cumin and ginger, caraway, fenugreek and turmeric being introduced to the eager British palate. The average Briton, however, had yet to fully embrace the traditional Indian curry, still braising meat gingerly rather than using ghee or fat. Home cooked curries, however, were most definitely on the menu!
Enter the first Indian Restaurant in London
It would take a true Indian heart to show the British the way forward. Hindoostanee Coffee House, the brainchild of Sake Dean Mahomed, opened its doors in 1810 at what is 102 George Street today, and if you're ever curious you can take a stroll- takeaway curry in hand, of course- to view the Green Plaque the location was awarded. His wasn't the very first restaurant to serve 'Indian' food, as the Muslim Museum Initiative hastens to tell us, but his was the first authentic Indian dining experience in the U.K run by an Indian themselves. Norris Street Coffee House in Haymarket has, in fact, the first recorded menu to feature a London curry [almost 37 years earlier], with curry and rice taking root as a firm British favourite a few years later.
While today finding Indian takeaway in our local Kingsway, or in fact anywhere in London, is a simple matter, the Mistress of Norris House can probably be credited with the idea. A quaint advert from 1773 promises those who buy from her only the best authentic curry pastes, and fully dressed curry and rice [or pilau] delivered hot and fresh to your door.
But back to the Hindoostanee Coffee House we go. Sake Dean Mahomed was an intriguing character in himself. An entrepreneur, surgeon and Captain with the British East India Company, speaking immaculate English and with an Irish wife, he surrounded himself with fashionable and wealth 'nabobs', former employees of the company with a worldly view and palate- and plenty of money to burn. He offered a place for a fine dinner, and accompanying shisha lounge, with coffee really nowhere to be seen on the menu. It was simply convention at the time to indicate your stylish manner by being associated with this ever-more popular imported drink. Not unlike Carlton Lounge today, he offered elegant surroundings, tasty dishes and the allure of glamour and style. They even offered takeouts too!
Sadly, he missed the market a little, selling the restaurant on after only a year. The Hindoostanee Coffee House would remain open for 23 years at the location, though, scraping by. London culture at the time wasn't quite as focused on dining out, with the rich and cultured target market he'd courted being served at home by live-in chefs instead.
London finely embraces the spirit of India
It would take the arrival of Bangladeshi sailors, making London their home in the early 20th century, to re-introduce the Indian restaurant to London, and it's them we have to thank for the U.K's love of all things curry. Left out of work as the docks closed through the century, restauranting was an obvious career step for them, nostalgic for a true taste of home. Salut e Hind first opened in 1911, with others soon following, but the true influencer was The Shafi, opening in 1920. Although these institutions first catered only to the Bangladeshi immigrants, the Veeraswamy in Piccadilly [opening in 1926] made it the fashion for everyone to indulge a craving for spices- and the 1970s would see the curry house boom into a true British institution. Tired of the strict World War-era rationing, post-war Britain jumped on this tasty, exciting and aromatic dish made by it's newest citizens, perfectly happy to make it an integral part of the country's staple diet. We've never looked back since- Chicken Tikka Masala was declared Britain's National Dish in 2001, and Balti style Indian cooking was born not in India itself, but humble Birmingham!
Delight your senses with Carlton Lounge's unique offerings
If all that history has got you drooling for a delectable curry, look no further than our very own Carlton Lounge. Widely thought to be one of the best Indian restaurants in London, we've also offered Indian takeaways from our Kingsway location since we opened. Long gone are the days of generic curry and rice being your only choices, too- we offer a delicious menu of authentic Indian and Indo-Chinese fusion cuisine to tempt you, from light and delicate starters to a range of hearty curries, all served with love and our unique Carlton Lounge style. You can even drop in to our sister site for an authentic shisha experience, too!
Come visit the Carlton Lounge in Kingsway to experience the best-of-the-best modern Indian cuisine in London, or order from our scintillating takeout menu for an authentic taste of India in the convenience of your own home.