Dare to be different this Valentine's Day with Carlton Lounge
05 Feb, 2018 by Carlton Lounge
Are you sick of boring old Valentine's Day plans? Do chocolate and flowers just not do it for you? Are you living the single life quite happily? This day of love isn't just for smarmy couples-only events and the staid and boring. Let Carlton Lounge help you create the perfect alternative Valentine's Day celebration for you and your loved ones! Why sit in a cramped traditional restaurant with the same-old, same-old dining options and cheesy music, when you could honour your love in true style with our Indian fine dining experience, complete with our signature laid-back twist? Celebrate the small pleasures in life with us, and create a sumptuous V-day experience you'll remember forever, that's like nothing you've ever done before.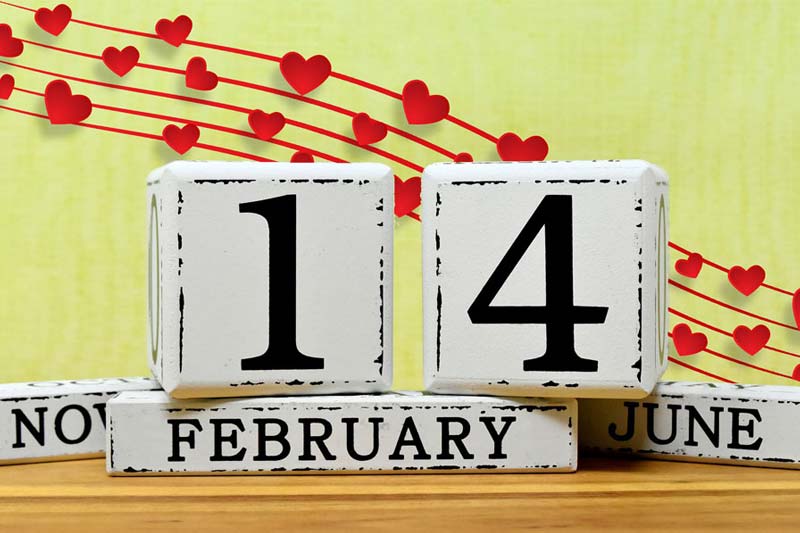 Invite the party vibe of Karoga- and all your friends-to your alternative Valentine's celebration
If you're looking for something just a little different on the day of love, spice up the evening with an exceptional dining experience. Of course, you may think Indian dining on Valentine's day is edgy enough- and you're right! Totally perfect for that alternative vibe you're looking for, whether as a couple or celebrating with friends and family. However, if you want to do something totally different, you can also sample our Karoga-style cuisine, and delight you and your guests' tastebuds with our special spice blends.
Even better, why not blast that whole 'couples only' stigma right out the water? We believe the day of love is for everyone to celebrate! Come as a couple's group [or just round up a bunch of your favourite friends] and banish all ideas of Valentine's day being only for two-by-two. Karoga is the perfect party vibe to celebrate the day with, traditionally designed to be shared with everyone you love. Imagine glamping in the city, with your own semi-private dining area and charcoal stove sizzling nearby. Karoga, a unique Kenyan twist on traditional Indian cuisines, means 'mix' in the Kiswahili language, and that's exactly what you'll be doing with a bounty of spices and ingredients you're free to blend just right for your tastes. Don't worry, however, that you'll be left to fend for yourselves on this special day! Our friendly staff will be right there with helping hands, ready-to-order table service, and to keep your cocktails coming, of course!
Tempt your tongue- and your loved ones- with delicious curries, crispy breads and stunning salads as you wind your way through the perfect centerpiece for your alternative valentine's celebration. All our dining options are supervised by our acclaimed chefs, well known throughout the UK for their signature Indo-Chinese cuisine. Their reputation as some of the best in the business has been cemented over many years of dedication to reaching new culinary heights, making them a stand-out even in the demanding London atmosphere.
Sip signature cocktails under the stars
Imagine rounding off this sumptuous dining experience, not with typically novelty store items as a couple, but instead sipping elegant cocktails and smoking shisha under the open stars. Our sister site, Tiger Bay, offers the perfect complement to finish your totally different V-day experience. Enjoy your hookah together in our large and charming cocktail garden to add a special touch to the day. Don't like alcohol, or are the designated driver for the evening's celebration? No problem, as our exclusive cocktail lounge offers a host of delectable mocktails to tempt your palate to new heights. No matter your taste or needs, our dedicated mixologists will have the perfect drink for you.
If your perfectly different Valentine's Day just has to include an ice cold, crisp beer, then our beer garden is the ideal stop for you and your loved ones. We service you at-table, so you'll have a flawless opportunity to catch up with your special guests while enjoying all the sunny pleasures of our beautiful garden surroundings- without worrying about the tap running dry or your glass sitting empty and cramping your style! Spend every moment of this special day relaxing and let us handle the fine details for you.
Starbuzz shisha and singular blends at a Shisha Lounge
Of course, no visit to the Carlton Lounge and Tiger Bay would be complete without sampling our celebrated Shisha Lounge, the kingpin of the Carlton Lounge's high reputation with London patrons in the know. Edgy for Valentine's day? Certainly! You're looking to make this year something totally different, after all! After all, shisha has always held a romantic place in the imagination of the world, making it the perfect accompaniment to any Valentine's celebration with a twist.
Enjoy a relaxing VIP experience in the Tiger Bay Shisha Lounge's sumptuous surroundings. Whether you're new to the hookah experience, or already a connoisseur of fine shisha, there's something here for everyone. Try the exclusive tobacco blends from a vast range of starbuzz shisha options. Prepared just for us, our 'cocktail' shishas and premium tobaccos are sourced from only the finest vendors across the globe. Add a soft feel to your evening with a passionate rose or sweet citrus ambrosia. Shake it up a little with some crisp mint flavours, or stay playful and fun with some berry or candy inspired flavours. Whatever you like from your shisha, you're sure to find a fantastic new flavour experience just waiting for you.
Make a memorable evening with everyone you love
We offer a little something for everyone, and believe everyone's passionate experience should be just perfect, so if you'd rather lock the doors, banish the hurly-burly of the world and create an intimate night in to celebrate the month of love, why not consider ordering from our luxurious collection menu? Take the stress off of your planning, and add the perfect twist to an in-home celebration with a guaranteed culinary explosion of taste, glamour and refinement. You'll dazzle your special someone [and even just yourself] with unique flavours lovingly prepared just for you, and set the perfect mood. If, on the other hand, you're looking to go big, and celebrate Valentine's Day with your clients, staff or even an intimate party of friends, we also have a dedicated banqueting hall on-site for you to throw the best bash around. Whether you take advantage of our full 150 guest facilities, or need a smaller group experience, we can help you create the ultimate party vibe.
Of course, this is a very popular day of the year, so if you'd like to add a special Carlton Lounge twist to your Valentines this year then you'll need to book fast, especially if you're envisioning a larger event. Whether it's sipping cocktails, tantalizing those taste buds with our truly exclusive shisha lounge experience, bringing a party atmosphere with some Karoga dining, or simply crafting an intimate and luxurious alternative Valentine's day celebration with your special ones, we can help you add a perfectly different touch to the month of love, so be sure get in touch today!