Best Indian Restaurants for Large Groups In London
Nov 27, 2017 by Carlton Lounge
Indian food, at its core, is meant to be enjoyed with your friends and family. That's why the best Indian restaurants in London are designed for large groups. While the menu and food is the major draw, these Indian restaurants MUST have a comfortable seating arrangement that can accommodate a large party.
Here are some of the best Indian restaurants for large groups in London: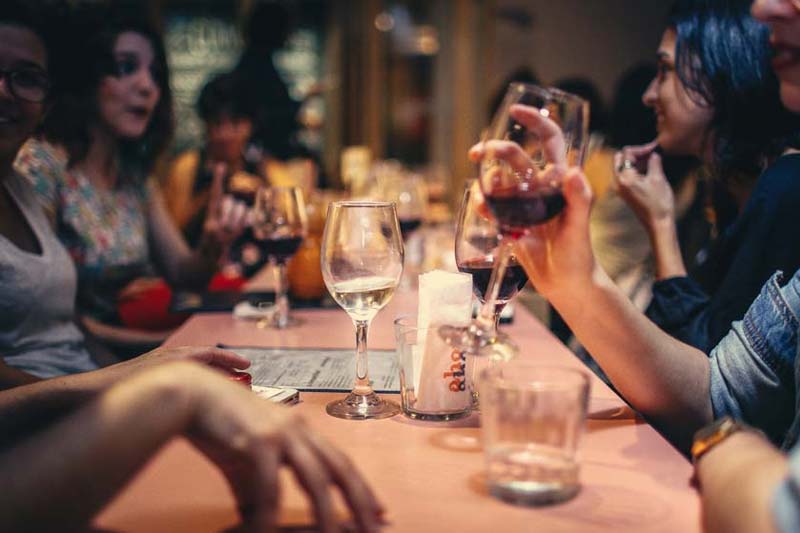 Carlton Lounge
The Carlton Lounge is an Indian restaurant in Kingsbury that can handle large groups and families. It has a huge menu of Northern Indian cuisine with all the favorite Indian fare: biryanis, masalas, kebabs, curries, and more. In addition to great food, the Carlton Lounge also has premium cocktails, karoga, and some of the best shisha flavours in London.
Carlton Lounge's kitchen staff has been preparing Indian food for decades and have taken upon themselves to master the intricacies of fine dining etiquette. In addition to serving some of the best Indian food in London, the Carlton Lounge has a 150-person banquet hall that can handle nearly any event. So even if you have a large party, the Carlton Lounge has the experience and space to create a comfortable dining experience.
It's tough for other London Indian restaurants to beat the Carlton Lounge when it comes to hosting large parties.
Carlton Lounge
232-234 Kingsbury Road,
London NW9 0BH,
Tel: 44 20 8200 5765
info@carltonlounge.co.uk
Other Indian Restaurants in London That Can Serve Large Groups
Some things to consider when you're looking for Indian restaurants in London that can serve large groups is if they are able to take and keep reservations. It wouldn't do you or your party any good if the establishment has large tables, and you have to wait over an hour before you get seated.
Also, not all Indian restaurants use the same spices, ingredients, or recipes. Indian cuisine is as varied as the subcontinent when it comes to culinary traditions and dishes. Because it's a country that spans several latitudes and elevation, the ingredients one group of subculture uses to cook can be different from another. Spices that grow well in a lush delta won't survive in drier or harsher climates. So keep in mind what region or culture the restaurant will serve.
One of the challenges of finding an Indian restaurant that serves a large group is finding a menu that pleases everyone. Large parties tend to have a variety of people with a variety of tastes and preferences. You might have vegetarians, and even vegans, in your party. Check out the restaurant's menu before deciding which one you want to go to. The Carlton Lounge, for example, has a large menu that serves nearly everyone. Vegetarians will find plenty of great dishes and even vegans can find something they like.
Book One of London's Best Indian Restaurants for Large Groups
Contact us today to book a table at one of London's best Indian Restaurants for large groups: the Carlton Lounge.