There's Still Enough Summer Left to Enjoy a London Beer Garden
With summer coming to an end, rain-free days are numbered. So don't miss your chance to enjoy food and drink with friends or coworkers while dry skies still permit it. The Carlton Lounge is one of London's premier open-air beer garden, serving a full menu of exquisite handmade cocktails and savory and delicious foods.
What Exactly Is A Beer Garden?
The term "beer garden" originated from the German term, biergarten, and is an outdoor area in which beer and local food are enjoyed in at atmosphere of gemütlichkeit, or a state or feeling of belonging, warmth, friendliness, and good cheer.
The concept of a beer garden came from 19th century Bavarian breweries that planted gardens above their cellars to keep their lagers cool underground. Some of these breweries turned these gardens into communal seating spaces to serve their beer and food.
What ISN'T A Beer Garden?
While beer gardens have German origins, a German themed bar or a pub that serves beer imported from Germany does not make it a beer garden. It MUST be outdoors. German theme optional; direct of the view required.
However, a patio or rooftop bar doesn't make a dining area a beer garden either. The open-air area has to actually be a garden, ideally under the shade of trees.
In addition, an open-air garden that serves beer STILL doesn't qualify as a beer garden. To fully achieve the atmosphere of gemütlichkeit, there has to be communal seating. Two-seaters and a couple tables is just a pub with outdoor seating.
A Beer Garden with A Carlton Lounge Twist
The Carlton Lounge's beer garden is open year round (weather permitting). We take pride in creating an outdoor space that allows our patrons enjoy delicious food and drinks while soaking in as much beautiful weather London can offer.
Our garden is fully fitted with luxury rattan sofas, cushion sets, parasols, and dining tables for groups of all sizes, and allows for easy mingling.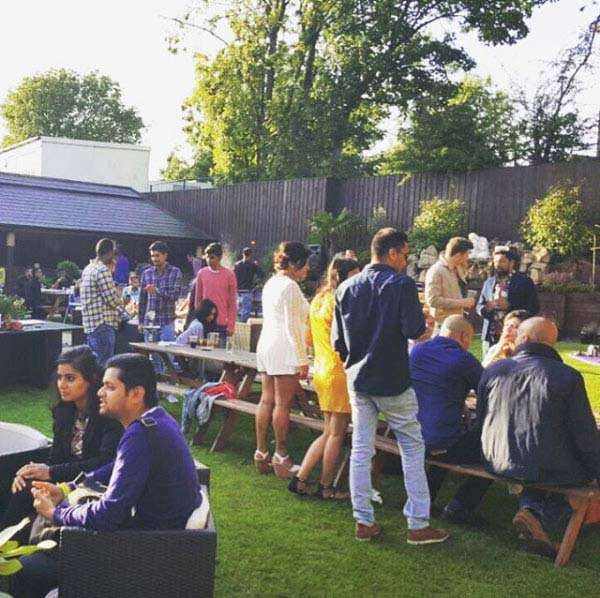 The Drinks
The Carlton Lounge has a full bar complete with a wide variety of drafts and bottles. Our expert mixologists can craft fun and unique cocktails and even mocktails for the most important person in your group: the designated driver.
The Food
Our beer garden is an extension of the Carlton Lounge restaurant, and guests are treated to the full, unique menu of Indian-Chinese cuisine. We are proud to be one the best Indian restaurants in London and established a reputation over many years with classic samosas, biryanis, masalas, and curries.
The Shisha
Fully enjoy the open-air environment with our extensive shisha menu filled with dozens of unique flavours. Smoke premium shisha and custom blend flavours, including our signature ice shisha. You can simply have a little bit of everything at our beer garden.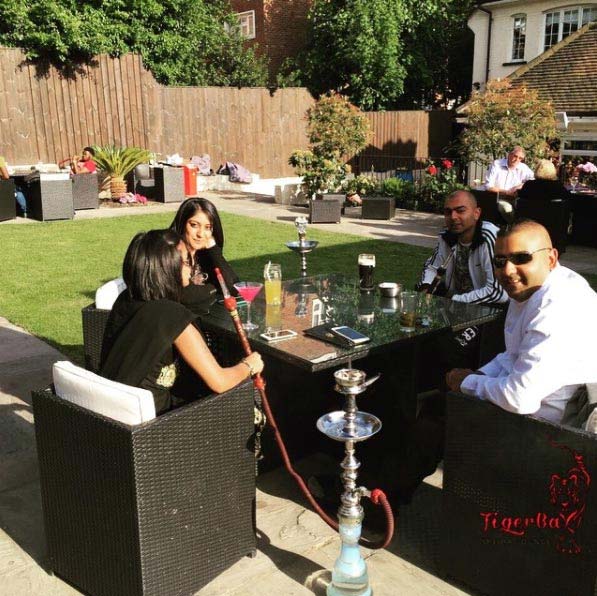 Enjoy It While You Still Can!
Don't let summer pass you by without trying our one-of-a-kind beer garden. As a Londoner, you know you have to take great weather whenever you can—and make sure you get a good seat before the rest of your neighbors do the same. Contact us to book a table at our Beer Garden.