What Is Karoga?
13 Nov, 2017 by Carlton Lounge
You might have recently heard of "karoga," the latest dining trend sweeping through London. It's one of the newest ways to eating out in large groups where you and your friends make your own slow cooked curry.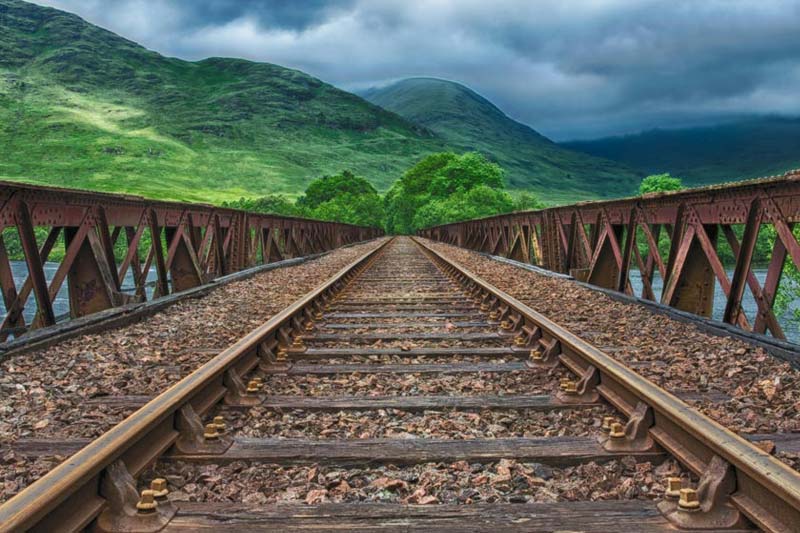 What Is Karoga?
History of Karoga
Karoga is equal parts cooking style and dining event. You can "eat" karoga, and you can "do" karoga.
Karoga is the Kenyan word for "stir," and was a cooking style that was started hundreds of years ago in Kenya by Indian migrants. Many of these "Kenyan Asians" were indentured labourers who were recruited from India by the Imperial British East Africa Company to build the Uganda railway, a railway system that eventually linked the interiors of Uganda and Kenya with the Indian Ocean through Kenya.
Once the railway were completed, many labourers and their families stayed as more migrants entered East Africa.
It is believed that karoga was developed by the labourers. As they worked throughout the morning, the workers would start cooking their lunch early and would continually revisit the cook site and adding in more spices and ingredients. It was a communal lunch that cooked with everyone's participation.
By midday, they would have a properly slow cooked and fragrant curry to eat. Karoga has since become a popular dining event for Kenyans all around the world.
Karoga Today in London
Karoga today has gone beyond its rustic roots. It has now been elevated to outdoor cooking in fine dining establishments where customers can choose what goes into the karoga. After choosing the key proteins (or purely vegetarian) and flavour profile, the diners can then relax and enjoy each other's company as the kitchen staff brings all the ingredients and throws them into the pot.
The karoga event is about getting together and focus on your family and friends in preparation for a hearty meal.
Carlton Lounge's Spin on Classic Karoga
You and your party can have this traditional karoga experience in a fine dining experience. While we have a fabulous banquet hall and comfortable indoor dining, karoga should truly be enjoyed outdoors, in our open air garden.
After you choose your key ingredients, we'll take bring everything to your table. Enjoy the moment with your friends as the exotic flavours and spices soak into your karoga curry.
Karoga Menu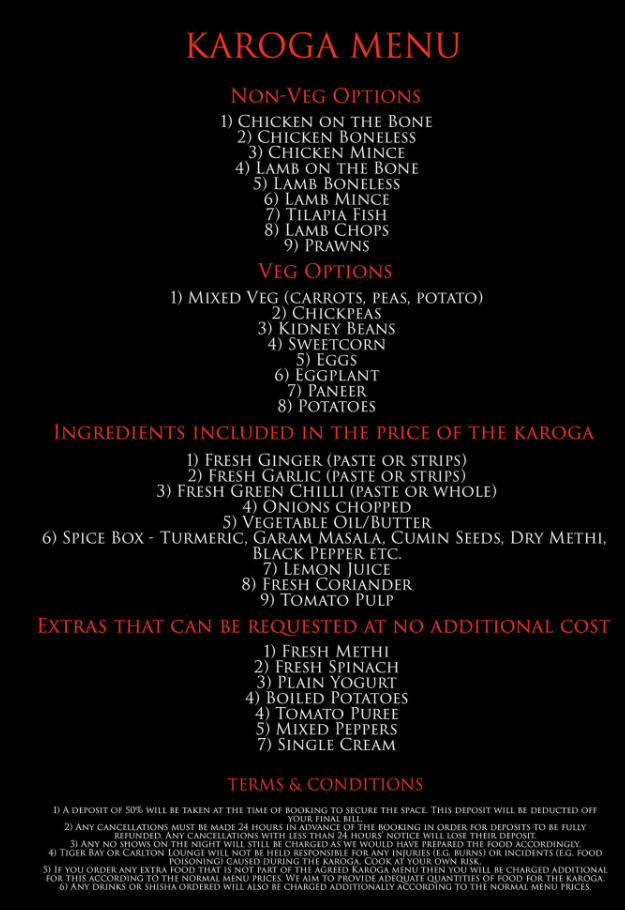 Book a Karoga Event
Booking ahead of time is a must, as the Carlton Lounge karoga is designed according to your party. Call us at: 0208 205 3112 or 0208 200 5765 to make your reservation. You can also contact us on our website: https://www.carltonlounge.co.uk/contact Depending on your requirements and party size, prices may vary. We look forward to welcoming you to your next karoga.